Dr. Brian J. Dombal, DPT, Director of Physical Therapy
Dr. Dombal received his Doctorate of Physical Therapy with a concentration in sports and orthopedics from the New York Institute of Technology and his Bachelor of Science in health sciences with a concentration in business administration and healthcare management from Stony Brook University. Before joining ProClinix, he practiced orthopedic and sports rehabilitation on Long Island and ran a sports-specific training program for high school, college, and professional athletes. In high school, Dr. Dombal suffered a serious injury that landed him in physical therapy for 12 months. This personal experience with injury rehabilitation sparked his interest in the field and gives him a unique perspective when guiding his patients through the recovery process.
Dr. Alan H. Siegel, DC, Director of Chiropractic
Dr. Siegel received his Doctorate of Chiropractic from New York Chiropractic College. He has over 15 years of experience in treating neurological and musculoskeletal conditions utilizing a variety of low force chiropractic techniques. In 2003 Dr. Siegel founded ProClinix Sports Physical Therapy & Chiropractic Wellness. He has developed an integrative healthcare model that combines physical therapy, chiropractic, and functional nutrition to optimize patient results because he believes a holistic approach is the best way to treat, stabilize, and prevent further health issues and disease. Prior to establishing ProClinix, he was Director of Neuromusculoskeletal Care at the Fifth Avenue Center for Comprehensive Medicine in Manhattan for 10 years.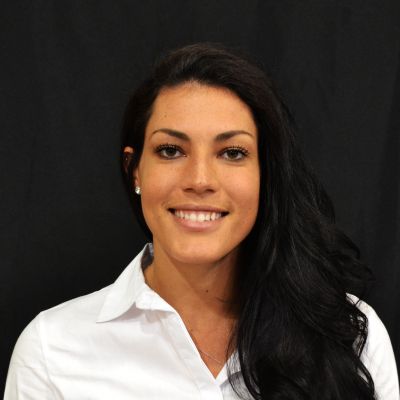 Dr. Ivana M. Monserrate, DC, Chiropractic
Dr. Ivana M Monserrate is a native Westchester County chiropractor certified in Active Release Techniques®, Microgait and American College of Sports Medicine Heads Up. She offers a functional approach to her patients for all musculoskeletal and sports injuries. As a former Division 1 Big East volleyball player, Dr. Monserrate learned the importance of chiropractic and physical therapy due to her own injuries. She earned her doctorate in Chiropractic Medicine from University of Bridgeport Chiropractic College where she graduated cum laude and also obtains a Bachelors of Science in Biology from St. John's University. Dr. Monserrate strives to not just treat the symptoms, but to correct the underlying cause. She is consistently pursuing for new information and treatment methods to provide the most effective care for her patients.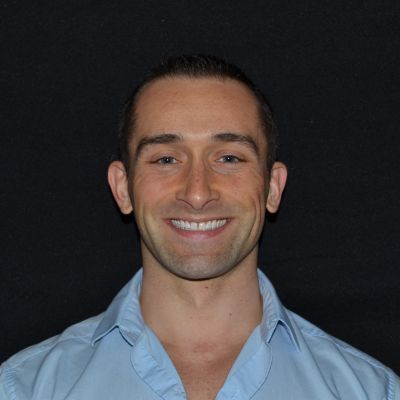 Dr. James H. Cassell, DPT, Physical Therapist
Dr. Cassell earned his Doctorate of Physical Therapy from Utica College in 2012, after receiving a Bachelor's in Chemistry from Hartwick College, and has been working in the outpatient sports orthopedics sector since. Dr. Cassell initially became interested in physical therapy as a career after tearing his meniscus while playing intramural sports in college. During his recovery, he was intrigued by the hands-on nature of rehabilitative care and how it blended his interests in both science and physical fitness. Dr. Cassell's experience includes working with patients ranging in age from 5 to 90. He has treated countless middle school, high school and collegiate athletes, as well as Iron Men/Women, competitive powerlifters, bodybuilders, Tough Mudder/Spartan Race competitors, CrossFitters and golf/tennis club pros. As a former tennis athlete and a competitive natural bodybuilder, Dr. Cassell loves the return-to-sport phase of rehabilitation, with the goal always being to have clients surpass their prior baseline of function. Dr. Cassell is Titleist Performance Institute Certified and is a Graston Technique® certified provider.

Dr. Brittany O'Rourke, DPT, Physical Therapist, CSCS
Dr. Brittany O'Rourke received her Doctorate of Physical Therapy with a Sports Strength and Conditioning Concentration from Northeastern University. During her time there, she completed a clinical affiliation at University of Notre Dame in the sports medicine department predominantly working with the Men's Lacrosse team.  Her approach to care includes assessing and addressing biomechanics of the entire body. Brittany is a Certified Strength and Conditioning Specialist, which helps her create comprehensive and individualized rehab programs to help her patients reach their functional and personal goals. Her passion for orthopedics and sports medicine stems from her active lifestyle, being a lacrosse player and skier since a young age. When she is not helping others, she enjoys staying active and spending time with friends and family.

Dr. Chelsea Brooks, DPT, Physical Therapist
Dr. Chelsea Brooks earned her Doctorate of Physical Therapy from New York Medical College. During her time there, she gained  experience working with neurological, pediatric, and orthopedic populations.  She is focused on bringing a functional movement based approach when treating all her patients and athletes that are post-operative and non-operative orthopedic injuries. As a former college athlete herself, Dr. Brooks' outlook on rehabilitation stems from a history of coaching and playing competitive softball. During her free time, she continues to play softball at a high level. Dr. Brooks happy to be treating in her hometown, providing therapeutic care to the community that has provided her so much support over the years.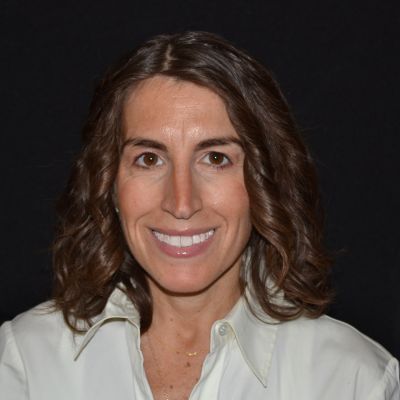 Jaime Marks, L.Ac. Acupuncturist
Jaime is a New York State certified licensed acupuncturist (L.Ac.) by the National Certified Council of Acupuncture & Oriental Medicine (NCCAOM). She holds a BPS and Master of Science from Pacific College of Oriental Medicine. Jaime is trained in Western Medicine, Chinese & Japanese Acupuncture. She is certified in Applied Channel Theory in Chinese Medicine, and Facial Revitalization Acupuncture. Prior to her career as an acupuncturist, Jaime worked in the pharmaceutical industry for 10 years, gaining knowledge about western medicine and other various treatment options. Having experience in both medical arenas, Jaime believes that there are key synergies between traditional Chinese medicine and western medicine. It is her ultimate goal to help change the face of medicine by bridging the gap between the two disciplines.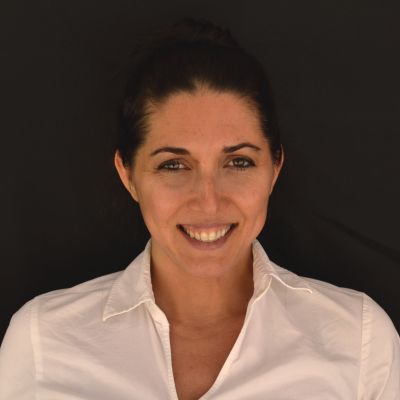 Rebecca Meyerson, MS, Certified Nutritionist
Rebecca has her Master's degree in Nutrition and Food Science, and certification in Nutrition and Exercise Science from Montclair State University. In addition, she is certified in Nutrition Counseling from the American Association of Nutrition Consultants. This holistic program furthered Rebecca's dedication to food as a source of health, wellness, healing, vibrancy and medicine. In 2012, Rebecca was diagnosed with Multiple Sclerosis and chose alternative, non-conventional treatment through applying her knowledge and experience with nutrition, yoga, meditation, and holistic modalities. Since that time, Rebecca remains medication free and in great health. Her philosophy is that whole foods are medicine and is the foundation for healing and energizing the body.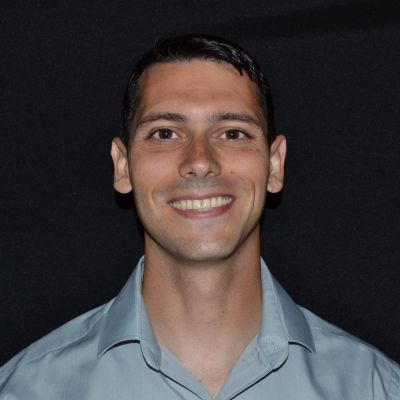 Justen Lopez, MS, ATC/L, NASM-PES
Justen received his Master of Science in Applied Physiology and Kinesiology from the University of Florida, and his Bachelors of Science in Athletic Training from Marist College. Justen is the Certified Athletic Trainer for Pleasantville High School, in addition to working along side the physical therapists at ProClinix. Besides his athletic training duties, Justen has served as a clinical preceptor, helping educate athletic training students in the classroom and in the field. He is certified in the Graston Technique®, and has also conducted instructional presentations to other healthcare professionals relating to concussion management, soft tissue mobilization, and emergency management techniques. Outside of sports medicine, Justen officiates soccer ranging from youth games to the professional level.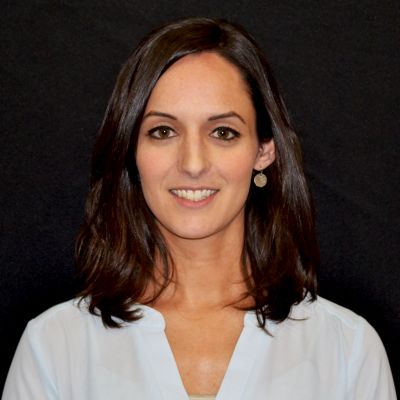 Rachel Galasso Amarosa, ATC
Rachel received her Bachelor of Science degree in Athletic Training from Sacred Heart University in Fairfield, CT. Since graduation in 2008, Rachel has gained experience working in an outpatient physical therapy clinic where she would also cover high school, collegiate, and semi-professional level sports throughout Westchester. She became interested in the field after sustaining a knee injury as a young athlete which required surgery and physical therapy. She enjoys working with a variety of different age groups and sport levels, helping them recover from their injuries, reach their fitness goals, and maintain a healthy lifestyle. Rachel is also FMS certified, which she uses as another screening tool to help detect asymmetries and imbalances throughout the body to provide preventative exercises that help reduce injury and improve one's functional movements and performance.
Andrew received his Master of Science in Exercise Physiology from Long Island University Brooklyn and his Bachelors of Science in Athletic Training from William Paterson University. In addition to caring for student-athletes ranging from the high school to Division I collegiate levels, Andrew was afforded the opportunity to work as a season-long intern athletic trainer with the New York Giants during his education. Prior to joining ProClinix, Andrew served five years as both an assistant and head athletic trainer at Wagner College, where he worked primarily with the sport of football. In addition to working on the ProClinix team, Andrew also plans to expand his expertise as a healthcare provider by pursuing a Doctorate of Physical Therapy.
Daniel Steinberg, MS, CSCS
Dan Steinberg received his Master's degree in Sports Sciences and an undergraduate degree in Exercise Science from Hofstra University. Dan has had the opportunity to work in collegiate strength and conditioning for a number of years including positions at Hofstra University, Webber International University and currently Mercy College. Throughout his journey, Dan has been blessed to work with thousands of people from NBA players and Olympic competitors to young clients and office athletes. Dan holds certifications from the National Strength and Conditioning Association as a Certified Strength and Conditioning Specialist and is a Certified Sports Nutritionist through the International Society of Sports Nutrition. At ProClinix, Dan will be using his extensive experience, to design and implement comprehensive exercise programs for all his personal training clients.
Katalin Simon, LMT
Katalin Simon is a New York State Licensed Massage Therapist with over 20 years of experience.  She graduated from The Swedish Institute in NYC and specialized in Swedish, Shiatsu, Deep Tissue, Medical and Sports Massages.  She is a Certified Personal Trainer with the American Council of Exercise, and Advanced Active Isolated Stretch Practitioner and a Flexibility and Corrective Exercise Specialist.  She was a professional volleyball player and played in Hungary on the Hungarian Junior Volleyball National Team.  After her injury she was treated by an exceptional massage therapist during her recovery.  This experience led her to become a massage therapist and specialized fitness professional.  Katalin uses her understanding of the human body during her individual treatments and helps to improve the well-being of her clients.

Matthew Krumholtz, ATC
Matthew received his Bachelor of Science in Athletic Training with a minor in Exercise Science from Suny Cortland.  Matthew first became interested in sports medicine after learning about the field from his high school athletic trainer and his brother, who is also a Certified Athletic Trainer. Matthew is excited to start his Athletic Training career here at ProClinix, where he will assist with patient's rehabilitation programs.  He looks forward to helping individuals return to their full health, prevent future injuries and improve their overall well being.